Do you want to really be able to jam on blues, rock, funk, boogie, and more?
I spent years trying to figure out how to play blues piano. I had some background, I knew all the chords, I knew some theory - but try as I might, I couldn't get to the next level. I wasted many nights scouring the internet, sometimes spending three or four hours just to get one little scrap of information that would help me get better. If I had to watch one more youtuber teaching me the blues scale, I thought I'd go crazy. Does this sound familiar to you?


Do you spend a lot of time thinking that you are just a "bad player", and you'll never get it? Do you lack confidence in your ability to learn all that you want to learn?


Are you scared of wasting time practicing because you don't think you'll keep it up? You know in your brain that if you practice every day you will get better - but you don't truly believe it will work for you? I once had no faith in myself to continue the process, to keep going until I got better.


I spent a lot of time comparing myself to other piano players, and thought it just wasn't fair they could play some of that stuff when I was stuck where I was.


We waste time, we make excuses, and we sometimes let fear run our lives and keep us from getting what we really want. I found what I was looking for, and I want to show you what I learned.
How do you get there?
#1 Knowledge
If you know what your destination is, it's much easier to get there. I didn't even know how to set a musical goal, my information wasn't organized, and if I sat down to practice, I didn't even really know what to practice.


In this course, I give you the key areas you need to work on: structure, comping, sound, improvising, and more.


#2 Confidence


I always worried about "messing up" with a live band. Although I dreamed about playing live, I did not take steps to move forward.


This course will give you the confidence to understand every song you want to play, and the tools to accompany and solo with those songs


#3 Skills


The tools provided in this course will help you practice – along with the backing tracks provided, to play this style in any key, any time signature. You will be well beyond the intermediate level and ready to face any situation with confidence because you know you have the skills to play what you want.


A relaxed effort will get you there:


The most important thing is that it is not that hard. It may take some time, but if you follow along at your own pace, and keep plugging away using the practice skills I teach, it will happen for you. It's a really fun process, and the group is here to help you on your way.


You can grab my free course How To Practice, and it will give you even more tools and ideas – everything you'll need to employ and practice the lessons that you learn in the blues course.


If you order now, you'll also get my Musicianship course ($99) which will always be updated with new tips and ideas for become better at your your craft! This is yours to keep forever.
What you get:


Standalone Course


- Almost six hours of video instruction which is equivalent of months or even years of traditional lessons, depending upon your pace of practice.


- A final exam that I will take a look at – no matter which pricing plan you purchase – and I'll respond with live feedback.


- Access to a private Facebook group, where I and others are glad to answer any questions or concerns you have about any part of these courses, and any musical questions you might have. Politics and negativity is strictly forbidden in the group, so it's a great place to hang out and get out of the rain.


- Access to my weekly blog where I discuss relevant topics for musicians, geared towards keyboard players of all kinds.


- A weekly newsletter that lets you know what's been going on in the group, all the new material in the membership section, and a quick preview of the current blog posts.


Membership Course


All of the above plus:


- updated content in the course, including more lessons, more exercises, more backing tracks
- feedback from me on a monthly basis
- access to all special Q&A sessions, interviews, master classes, podcasts and more.


- top level course members (the $179 plan) will have two lessons a month with me. (Send me a video of your playing and progress, and I'll send you a video response with tips and ideas to improve your skills.)
I have faith that these principles that helped me can help you. There isn't anyone who wants to learn that is unable to learn. If anyone can do it, you can do it as well - and I did it - I went from where you are now, to where you want to be. I've got the map, and each step to follow in order to get you there in a positive, powerful way. So sign up and let's begin the journey.
EVERY SINGLE course purchase comes with a 100% hassle-free 30 day return policy. You can rest easy in the knowledge that I'll take care of you as soon as possible - with any concerns at all.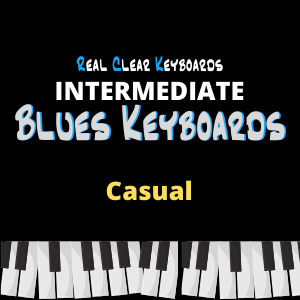 Casual Learners
Access to the standard courses as long as you remain a member
Access to the private Facebook group
6 Months of Weekly Group Coaching Calls and Monthly Q&A Sessions
6 Months of Video Review and Response
12 Months Access to the Courses
Access to the Private Facebook Group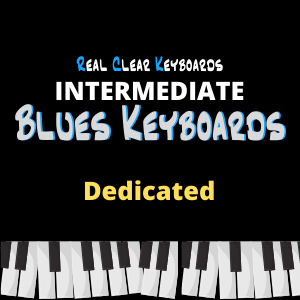 Dedicated Learners
3 months of weekly mastermind group calls - small group sessions
6 months of weekly group coaching calls
12 months of video review and response
12 months access to all standard courses
12 months access to monthly Q&A sessions
Access to the private Facebook group